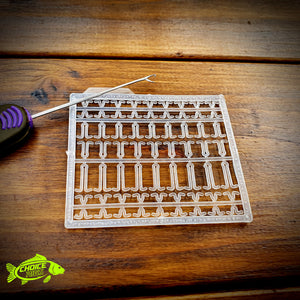 *****
Extender Stops
*****
These Hair Extenders are perfect for increasing the length of your hair by up to half an inch.

3 different length extenders to leave you safe in the knowledge that the vast majority of hook baits are suited to your hairs.

Each card has:
36 x small extenders at 3ml
18 x medium extenders at 7ml
 9 x large extenders at 10ml (just under half an inch)
In short a cheap but priceless option to have in your tackle box.