Welcome to Choice Rigs, the home of the best ready made rigs on the market.
"Firstly allow me to point out that our rigs as with all of our products are carefully made to the highest possible standard. Only the latest, top quality components are used to ensure you get a safe, reliable and of course extremely effective product. We understand that there are cheap alternatives available but in specialist carp fishing you really do get what you pay for. We all want to be sure that we are maximizing our chances to bank that special fish, so the presentation has to be right and when that magic sound of the alarm screaming off happens, you want to be sure that your end tackle will not let you down. Please note, all rigs are finished with a figure 8 loop for easy attachment to your lead system, should you require swivels etc just drop us a message. Please note, on occasion barbless rigs may be barbed hooks with crushed barbs. Please be sure to let us know if this is a problem for you.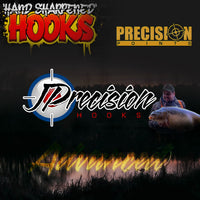 J Precision Hooks can now be bought from Rig Locker!
Our sister site Rig Locker now sell JP hand sharpened hooks. If you buy rigs from Choice Rigs, and hooks from rig locker we'll reund any post you pay hooks ;)
Rig Locker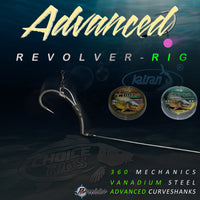 The Advanced Revolver Rig🔥
The original Revolver Rig sold on our sister site "Rig Locker" proved to be an absolute carp catching machine. Full 360 "Ronnie like" mechanics with out the clutter of swivels... Delicate but deadly and now with J Precision Advanced Curves, exclusive to Choice Rigs 👌
Click ME!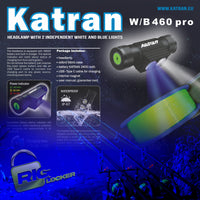 Have you seen the NEW Katran Pro Head Torches?
Our Sister site "Rig Locker" is the leaing supplier of Katran accerories and materials here in the UK. What's more, as a Choice Rigs customer you can enjoy a 10% discount using discount code CR10 ;)
TELL ME MORE!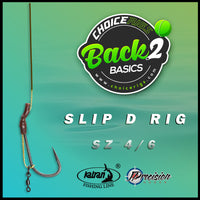 Back 2 Basics - Same Choice Rigs Quality But at a cheaper price..
The Slip D Rig...Back 2 Basics Style 👌
Tell me more!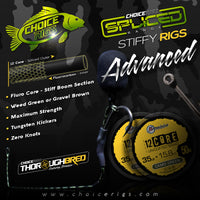 The rig that took the big carp scene by storm just went advanced!
The Advanced hooks from J Precision were always going to end up with a stiffy!
Show Me!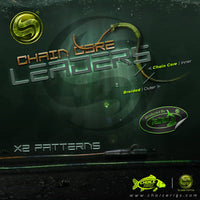 A REAL game changer in leader material joins the Substrate™ family!
Nothing comes close to this in the uk market, move over lead core and come in Chain core!
Tell Me More!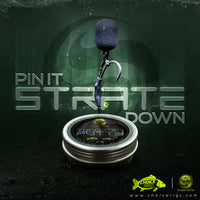 Substrate™ Tungsten Putty has landed!
Our own, super high density putty is with out doubt a cut above the rest...
Tell me more!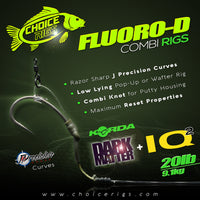 Looking for a rig to present a pop up or wafter on other than a Ronnie ? We've got you covered..!
Learn More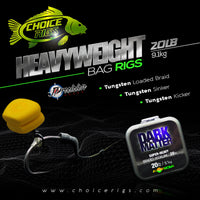 The long awaited J Precision solid bag rigs have landed!
The ultimate solid bag rig is now available. Carefully selected, fully tested and brought to you packed full of essential features!
Show me more..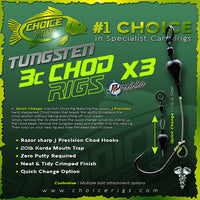 The "3C" Chods are in 🔥
"A "quick change",  approx 1 inch Chod rig that require's no putty and boasts the ability to have the chod section replaced without taking anything off your leader".
Show me!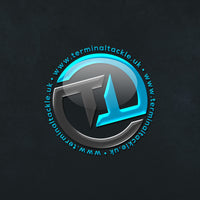 The widest range of terminal tackle at unbeatable prices..
Whilst Choice Rigs supply specialist items of end tackle we are happy and proud to promote our friends over at TT.. If they haven't got it, you don't need it ;)
Tell me more!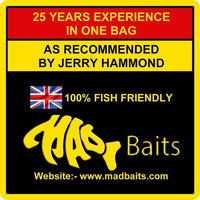 In our opinion, simply the best boillies money can buy..
If your looking for bait of the highest quality then look no further. We have a 25% discount code available to Choice Rigs cusomers, please drop us a message for more info.
Learn more
Testimonials
Hi Mate well it's my last day here in France Had this 53lb Mirror this morning, another PB for me and again on the long shank Ronnie. Another great hook hold!

Harry Robinson
Back from my French trip mate . Awesome week. I went with hope of a decent 40lber. Ended up with the following: 4 x 30's 2 x 40's 2 x 50's And topped with 60lber!Your slip D multi doing the business with Mad baits wicked whites and nutz plus.

I spent two hours with weed rake and although I  still got weeded up several times I managed to get them all in. Every fish nailed with the j precision hooks.

Stephen Bigg
New PB of 59lb 12oz taken on the combi rig with the blow back finish mate. Top Rigs.

Rob Goddard
Hi Luke ,Thank you for your recent rigs went fishing day after delivery and smashed my UK-PB 39lb!!! .

Lucas Drzystek
Hi mate just wanted to say thanks for the rigs I bought off you on ebay, landed myself a new PB from the Monument 2 today 35lb 'Edwardo' They was the iq2 combi rigs

Chris Smith